Elevating Brands: Crafting Ryse Media's Visual Identity
Ryse Media-Brand Identity Design
Ryse Media is a branding agency committed to empowering businesses with innovative design and strategic insights. They shine a light on brands in a crowded marketplace through visual storytelling.
The challenge was to develop a comprehensive brand identity that reflected Ryse Media's forward-thinking and innovative approach.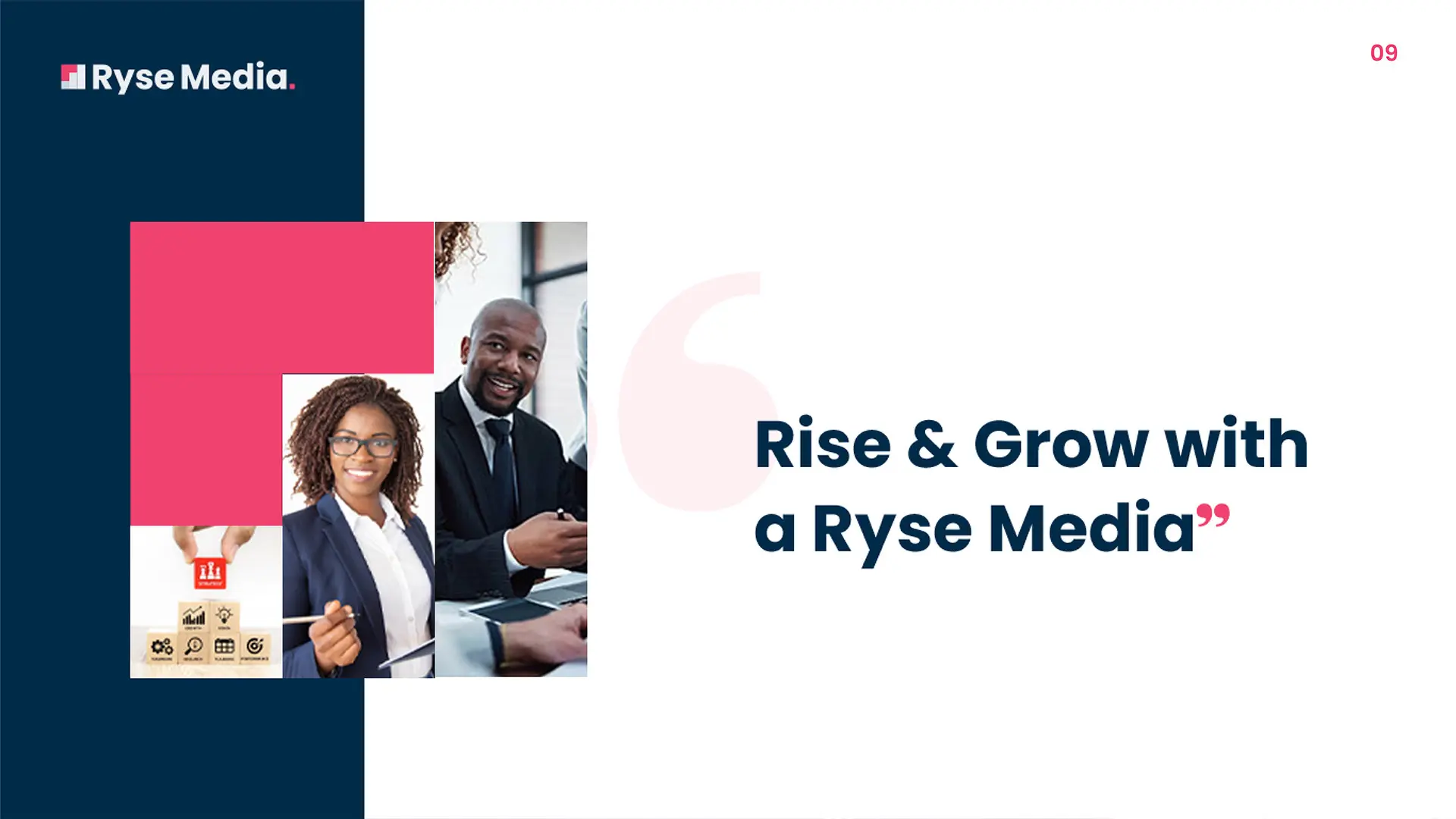 "Collaborating with Ryse Media was a journey into innovation and brand elevation. Crafting their visual identity emphasized the power of design in shaping forward-thinking brands."